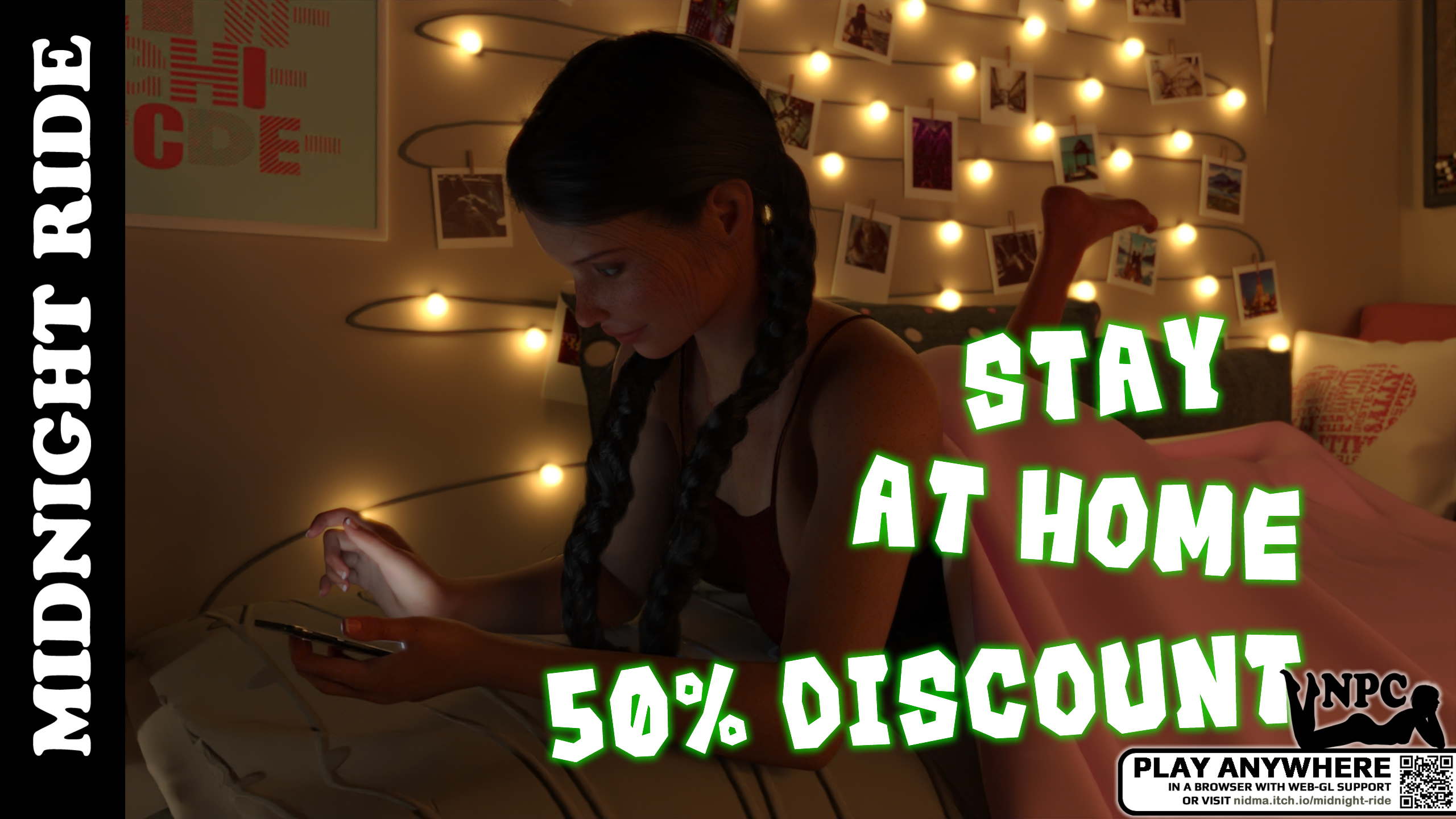 Due to the current COVID-19 situation, Serena is stuck at home alone with only memories of her past adventure to keep her company.
Get Midnight Ride now for 50% discount so you can relive the adventure with her.
The game will leave Early Access soon so take the chance to get it before the release price is set to 4.99$.

Wegen der derzeitigen COVID-19 Situation steck Serena zuhause fest. Ganz alleine und nur durch Erinnerungen ihrer vergangenen Abenteuer abgelenkt.
Hol dir Midnight Ride mit 50% Rabatt und durchlebe diese Abenteuer noch einmal mit ihr!
Das Spiel verlässt bald den Early Access also nutze diese Chance bevor es auf seinen Starpreis von 4.99$ gesetzt wird.
Graças à situação do COVID-19, Serena está presa em casa sozinha somente com as memórias do que aconteceram para fazer companhia.

Adquira Midnight Ride agora por 50% de disconto pra reviver a aventura com ela.

O jogo vai sair do Acesso Antecipado logo, então aproveite a chance antes do preço principal subir para 4.99$.